MODULE 2
4.28 CEU's CA BRN; 4 "L" Cerps IBCLE
THE FIRST WEEK
Learning Baby's Natural Rhythms And Patterns
By Kittie Frantz, RN, CPNP-PC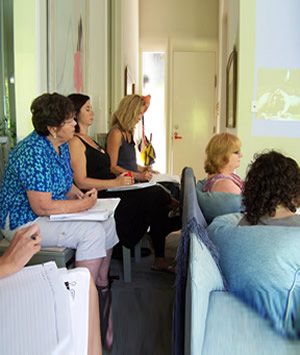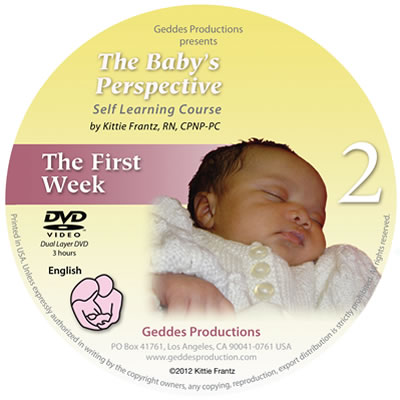 How the baby's rhythms differ in the first 24 hour and the second and third 24 hours
Baby's normal rhythms and patterns in the first and second week
How the baby brings in and sets up the milk supply - success!
How to help mom rest without changing baby's rhythms
Directing parents to feed the baby and not focus on getting baby to sleep
Feeding, pooping and peeing charts – how to lessen the complication they bring and use it to teach
Protecting the vulnerable baby from illness from eager outsiders while encouraging mom's social needs
Program includes:

Lots of photos to make the points clear
Many, many links for further study

Click here to see what Baby Friendly objectives this Module fulfills.
IBLCE will count any course/conference that offers CERPS (their continuing education units) toward your 90 hours.
| | | |
| --- | --- | --- |
| PRODUCT | INFO | ORDER |
| DVD | $39.95 | |
| CEU/CERPs | CA Board of RN Contact Hours/IBCLE Continuing Educ Hours - $25.00 | |
| Set of 5 | BULK CEU/CERPs for Hospital/Medical Office - $100 | |
When you receive your DVD, download the Outline, Bibliography & Handouts if applicable, from the links below. Viewing the DVD in its entirety is facilitated with these. If you have purchased CEU/Cerps fill out the CEU Application and email it to kinney@babysperspective.com. Once it is received we will email you the Post Test. NOTE: The Questions are selected to reflect what was discussed on the DVD by the live class. If you achieve 70% correct answers on the test once it is emailed for grading the certificate will be mailed to you. Lastly, please fill out the Evaluation form. Feedback is very much appreciated.